"BETTER OFF" AVAILABLE NOW
Mckenna Rose - available now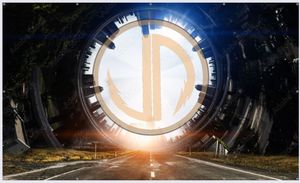 Jake Nelson (33) is an up and coming Minnesota singer/songwriter/ with musical influences all over the genre map. He grew up listening to many different types of bands and artists from rock to country, to r&b which has given him a very open mind when it comes to creating. 
Jake has shared the stage with: Nitty Gritty Dirt Band, Rodney Atkins, Dylan Scott, Craig Morgan, Thompson Square,  Jerrod Niemann, Tyler Braden, Martin Zellar and more. He and his band have seen plenty in the last few years as things are starting to heat up.  Jake has been compared to the likes of Morgan Wallen, Luke Combs, Jason Aldean,  Mitchell Tenpenny with his own Jake spin. 
Be on the look out for new music in 2023. Jake has entered the studio tracking new music and working on another Independent album with a very fresh sound. 
-LISTEN-
Debut Studio Album from Jake Nelson Copyright 2017 All Rights Reserved Recorded and Produced by Damien Jungroth in Princeton MN Mastered by Adam Tucker at SignatureTone Studios Minneapolis MN
Read more…
0:00/0:36

0:00/2:54

0:00/2:48

0:00/3:22

0:00/4:04

0:00/3:13

0:00/3:17

0:00/3:18

0:00/4:12

0:00/1:41
Worth It Copyright 2020 - Jake Nelson Music All Rights Reserved
Produced and Mixed by Damien Jungroth at Downright Studios Princeton Minnesota. Co-Produced by Jake Nelson Mastered by Adam Tucker at Signaturetone Studio's Minneapolis Minnesota Songwriters: Songs 1-10 Written by Jake Nelson 4-3-2-1 & Southern Bound Co-Written by Kyle Olson
Worth It Copyright 2020 - Jake Nelson Music All Rights Reserved
Produced and Mixed by Damien Jungroth at Downright Studios Princeton Minnesota. Co-Produced by Jake Nelson Mastered by Adam Tucker at Signaturetone Studio's Minneapolis Minnesota Songwriters: Songs 1-10 Written by Jake Nelson 4-3-2-1 & Southern Bound Co-Written by Kyle Olson
Musicians
Ash St. John (Fiddle): 1,2,4,10 Andrew Distel (Guitar): 1,3,5,7,9 Michael Contreras (Guitar): 1,2, 3, 5,7,10 Jamie Van Der Hagen (Bass): 1,2,3,4,5,6,7,9,10 Brian Schommer (Keyboard) 1,4,5,7,8, 9 Damien Jungroth (Drums + Aux Instruments): 1,2,3,4,5,6,7,8,9,10 John Sautter (Drums): "Don't Worry" Jake Nelson Main Vocal 1-10 / Harmony Vocal 1-10 / Acoustic Guitar 1-10 / Keyboards 2,3,4,6,8,9,10 / Bass On "SPF You and Me" Backing Vocals On Worth It: - Damien Jungroth, Jamie Vander Hagen, Brian Schommer. Zach Thayer: Programming and In Studio Engineer Work on tracks 1,3,5,7
We dedicate this album to Roadie Rick Reimer our brother, driver, and friend who lost his battle to cancer recently. He loved these songs. We love you and miss you every day. - JN Band & Crew
Read more…
0:00/4:43

0:00/3:51

0:00/4:07

0:00/3:59

0:00/2:44

0:00/3:06

0:00/3:41

0:00/3:27

0:00/4:43

0:00/4:57